We recognize that all of our patients are unique and deserve to receive dental care that reflects their individual needs. Our experienced and talented dental team is committed to working with you and your family to create a comfortable, stress-free, and rewarding dental experience every time you visit our practice.
We are pleased to welcome you and your family, and we look forward to working with you.
---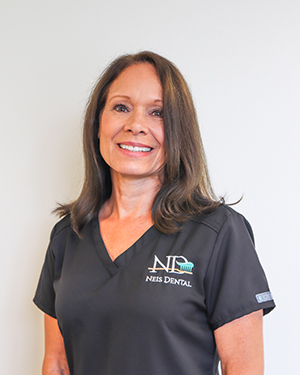 Jeanette
Jeanette has been in the dental industry for more than 17 years, working in reception and helping patients with finances. She also has many years of experience assisting, and eventually moved into office management. Jeanette loves working closely with her great team and wonderful patients.
In her downtime, she enjoys spending time with her family, as she is a loving wife, mother, and new grandmother of two baby girls.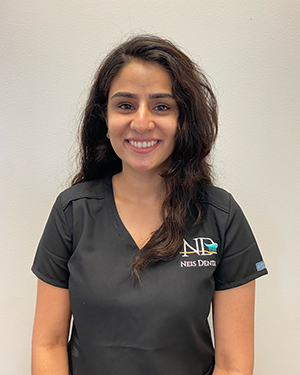 Navpreet
Navi has been working in the dental industry for more than four years as a dental assistant. She takes great pride in her position and is eager to make patients feel welcome and comfortable. She is currently furthering her education in pursuit of becoming a dentist herself.
In Navi's free time, she enjoys spending time with family and friends.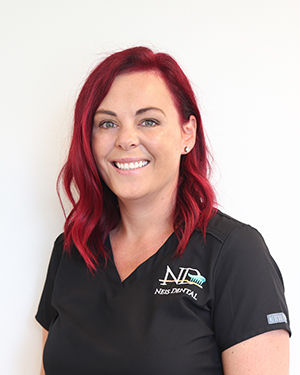 Tricia
Tricia started out in the dental/medical field at the age of 17 and has experience working in specialties including general dentistry, orthodontics, and chiropractic care. You will see her friendly face working the front desk assisting with customer service, insurance inquiries, and helping with treatment planning.
Tricia is married with four small children. She is excited to be back in the dental field after staying busy at home caring for her family!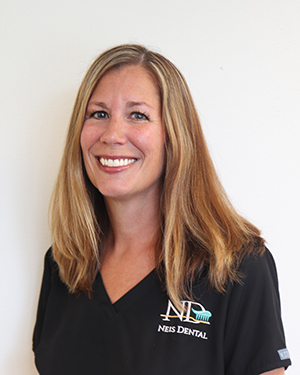 Alison
Alison has been a dental hygienist for more than 25 years. While she spends her days cleaning teeth and teaching patients about good oral health, her most important goal is building trusting relationships with her patients and seeing them smile!
Alison and her husband have three amazing kids, as well as a black Lab and a cat. She enjoys scrapbooking and painting when she's not watching her kids play sports. Her favorite activities are hiking, biking, and fishing up north.